Need To Get Rid Of Your Commercial Property Fast? We Can Help!
We know holding onto a commercial property that you no longer want can result in mountains of stress. We want to help! We're buying commercial properties in your area and can make you a fair CASH offer right away.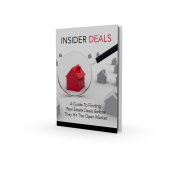 Sell Your Commercial Property Now!
Complete the quick form on this page and we'll give you a fair market CASH offer on your commercial property.
We Are A Real Estate Investing Company
IMPORTANT NOTICE: Before using this service, consider the following information: Our company cannot charge you any upfront fees in conjunction with providing you any type of mortgage assistance relief service. Our company is NOT associated with any government agency or program and our company is NOT approved by the government or your lender(s). You may stop doing business with us at any time with regard to the short sale, our short sale negotiation services (if any), or real estate brokerage services (if any). If you stop paying your mortgage, you could lose your home and damage your credit rating.